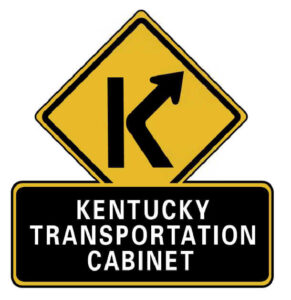 FLEMINGSBURG, Ky. (Oct. 17, 2019) – A bridge replacement project on KY 1944 (White Oak Road) in northwest Bath County starting this month will require a temporary road closure.
Contractors plan to start work Monday, Oct. 28, by closing the KY 1944 bridge over White Oak Creek at milepoint 2.7 just east of Cow Creek Road. The bridge and roadway will be closed for up to 21 days for the project. (Construction schedules might vary depending upon bridge beam delivery schedules. Please watch message boards for updates.)
During the bridge closure, local traffic will be able to access destinations up to the work site, but there will be no thru traffic on KY 1944 between Cow Creek Road and Farm Road. All thru traffic on KY 1944 should use KY 36 and KY 111 to detour.
The project is being done under a $994,208.16 low-bid Transportation Cabinet contract awarded to RGF, Inc., for two bridge rehabs – including one on KY 681 in Fleming County that was finished this summer – under the Bridging Kentucky program.
The program is a commitment to improve safety and soundness of the Commonwealth's bridges by rehabilitating, repairing, or replacing more than 1,000 critical structures in all 120 Kentucky counties over the next six years. For more information on Bridging Kentucky, or to access a public feedback form on these and other projects, please visit http://BridgingKentucky.com.
Road work schedules are subject to change depending on weather conditions. Motorists are asked to heed all warning signs, slow down in work zones and remain aware of workers and construction equipment when traveling.
Find more information about District 9 online at http://transportation.ky.gov/district-9, on Twitter @KYTCDistrict9 or Facebook at http://Facebook.com/KYTCDistrict9. Navigate traffic with KYTC, http://GoKY.ky.gov, and Waze, http://waze.com.