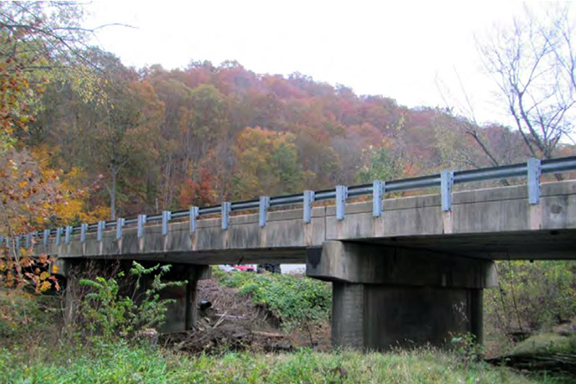 JACKSON, KY – KY 30 in Magoffin County will be closed beginning Thursday, May 30, for a major repair project that is a part of the state's Bridging Kentucky initiative.
The bridge crossing the Licking River at milepoint 10.9 will be closed for 60 days, as the superstructure of the bridge at the US 460/KY 7 intersection is rehabilitated.
Drivers can use US 460, KY 7, and the Mountain Parkway as an alternate route around the closure. A signed detour will be posted.
A $731,897.40 contract was recently awarded for rehabilitation of the bridge, and all work will be finished by Aug. 1. The existing bridge has a weight limit of 16 tons and is classified as "structurally deficient" with a sufficiency rating of 37.4. The modifications will bring the bridge up to current standards and the weight limit will be increased to allow heavier vehicles.
This bridge is part of the Transportation Cabinet's Bridging Kentucky program. Bridges selected for the program include more than 1,000 state, county, and municipal structures that are rated in poor condition or have restricted weight limits. Each bridge addressed by the program will either be replaced with a new structure designed to last at least 75 years, or rehabilitated to extend its life by at least 30 years. Those with restricted weight limits will reopen to school buses, emergency vehicles, and commercial trucks. For more information on the Bridging Kentucky program, visit www.BridgingKentucky.com.
Kentucky Transportation Cabinet
Department of Highways, District 10 * 473 Highway 15 South, P.O. Box 621 * Jackson, KY 41339
Navigate traffic with KYTC, www.goky.ky.gov, and Waze, www.waze.com!