About the Program
With the Bridging Kentucky program, the Kentucky Transportation Cabinet (KYTC) is leading a transformational commitment to improve the safety and soundness of bridges across the Commonwealth. KYTC will rehabilitate, repair, or replace more than 1,000 critical structures in all 120 Kentucky counties over the next six years. We will reopen closed bridges, remove weight restrictions that prevent use by school buses, emergency vehicles and businesses, and improve access and mobility for all Kentuckians.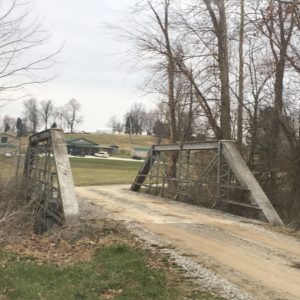 Data-Driven Investment
The estimated investment of approximately $700 million is the result of a data-driven, priority-setting approach. With limited dollars available for transportation, Kentucky is spending taxpayer dollars wisely to protect our existing roads and bridges.
Safety First
The bridge improvement program is focused on improving the condition of some of Kentucky's most critical existing bridges, not expanding or widening the transportation system. Additional revenues will be needed to build new roads and bridges, an issue for continuing discussion by policy leaders.
Process and Timeline
KYTC has assembled a professional engineering team to identify and develop cost-effective, time-saving approaches to rehabilitate or replace bridges currently rated in poor condition. The team will quickly evaluate and prioritize this list, which will allow construction work to begin across the state later this year.