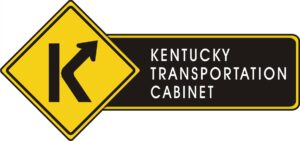 Reminder: Bridge rehab begins in November on Smith Branch in Greenup County
FLEMINGSBURG, Ky. (Oct. 30, 2019) – Work to rehab a county road bridge on Smith Branch in Greenup County will begin in early November as contractors build an on-site traffic diversion, then close the bridge to replace the superstructure with a new reinforced deck and railing.
Construction will start Nov. 4 at the bridge over the Left Fork of Smith Branch Creek near Briar Patch Road in Greenup County – about 2 miles from Teague Drive at US 23. Crews will build a diversion road adjacent to the bridge, then all traffic on Smith Branch Road will be shifted onto that road for about 45 days, or until the bridge work is complete. Motorists should take it slow and use caution.
The work is part of a two-bridge project being done by Walker Construction and Materials LLC under a $551,800 low-bid Transportation Cabinet contract through the Bridging Kentucky program. The program is a commitment to improve safety and soundness of the Commonwealth's bridges by rehabilitating, repairing, or replacing more than 1,000 critical structures in all 120 Kentucky counties over the next six years.
The program will open previously closed structures, improve bridge lifespans and ensure appropriate weight capacities are met, and improve access and mobility for all Kentuckians.
Find more information about District 9:
Website http://transportation.ky.gov/district-9
Twitter @KYTCDistrict9
Facebook  http://Facebook.com/KYTCDistrict9
Navigate traffic with KYTC
Website http://GoKY.ky.gov
Waze http://waze.com.